Our team is trained to help you achieve all your goals that you are looking to achieve. No matter if you are selling your home, or looking to purchase that dream home we can provide you professional service. Contact our team today with any questions.

TAIASHA NICHOLS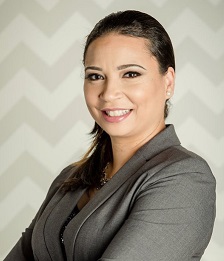 Broker/Owner
Kansas License #BR00217207
Missouri License #2002005196
DRE: SP00233223
Office: 816-728-0966
Email: info@tnickrealestate.com

I am dedicated to providing Real Results for Real People with Real Estate Interests. With over 14 years of experience in the real estate industry, I seek to provide each person with individual attention and the highest level of customer satisfaction. Our office is located in the heart of Kansas City, Kansas, however, we have and continue to service the entire metropolitan area (including Bonner Springs, Edwardsville, Lee's Summit, Blue Springs and the surrounding areas). I have knowledge of the current market and trends, expertise in real estate transactions and dedication to assisting you with the entire process. I handle all facets of Real Estate: residential, commercial and investment properties. I partner with a variety of vendors including mortgage professionals, licensed home inspectors, licensed appraisers and home warranty companies.

LIZ ATKINS



Sales Professional
DRE: SP00233223
Office: 816-728-0966
Cell: 913-207-6578
Email: liz@tnickrealestate.com

My name is Liz Atkins. I'm a licensed professional realtor. I have been with T Nick Real Estate for many years. I could not have found a better or more honorable company to work for.

As a realtor specializing in residential properties, I have always brought abundant energy, creativity, dedication, experience and personal knowledge to my work. You can be assured that I will stay on top of all the details of a deal, and provide a smooth and easy going transaction.

I wear the hat of many roles, I'm a mother, Grandmother and a mentor to many. Being the Owner of my own Business: Irvin Properties Rentals and Investments LLC. It gave me the incentive to be a Realtor. When I'm not in the field selling a home, I also work in production at Kelloggs.

In my free time, I love to spend time with my family, travel, and host parties.

Please feel free to contact me with your real estate needs.

TAMARA UNION-MURRAY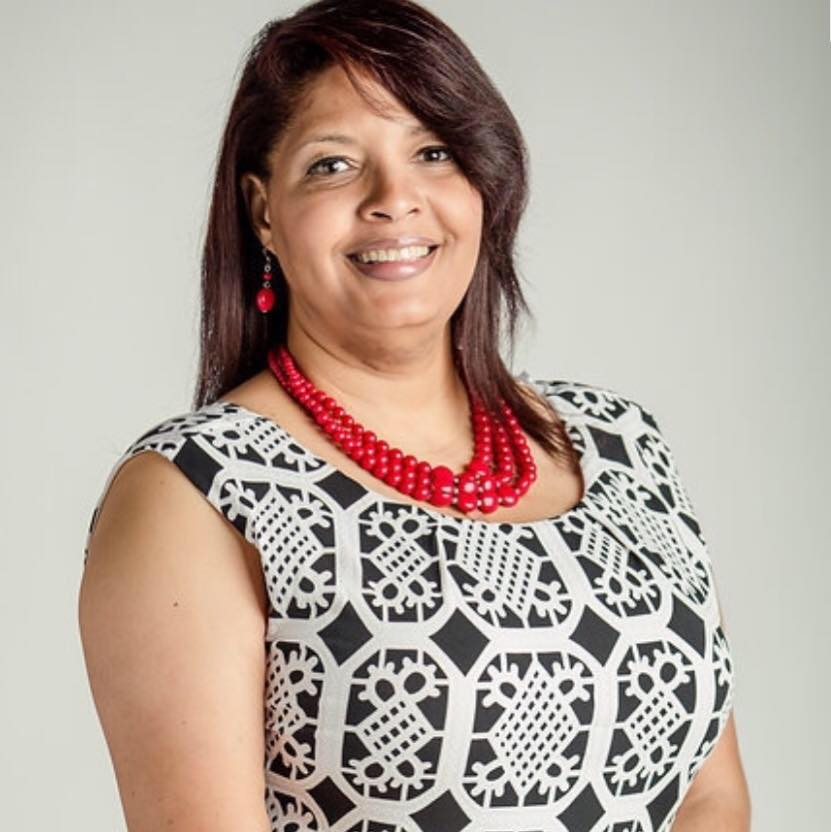 Sales Professional
DRE: SP00234883
Office: 816-728-0966
Cell: 913-608-7253
Email: tamara@tnickrealestate.com

I have been in the real estate services business in the Kansas City real estate markets for many successful years and will be here for many more. This longevity and confidence comes from my real estate services to a great many buyers and sellers, and their recommendations to others that result in repeat and referral business that keeps me productive and successful.

As a full service Kansas City real estate professional, I work with buyers, sellers and investors in real estate transactions spanning all of the price ranges and property types.

Residential Single Family – My residential single family services connect buyers with sellers every day, and I do it with professionalism and a total dedication to my clients. This property type is the majority of my market transactions, but by far not the only one in which I have expertise.

Condominiums – While condominiums are residential, they're a very different market focus, and I am an expert in evaluating condos and helping buyers and sellers to cope with the special financing and homeowner concerns for this property type.

Multi–family – Investors are great clients for me. Multi–family properties are a very unique market. The detailed return on investment and valuation calculations investors need to evaluate properties for rental are second nature to me.

Commercial – Whether it's a shopping mall, a small office building or a restaurant space, I'm your commercial property specialist. Contact me for your commercial property needs in the Kansas City real estate markets.

Vacant Land – Land is a very special property class. It's relatively easy to show a gourmet cook a wonderful commercial kitchen in a home and see their eyes light up. It's more of a challenge to help a buyer or seller to realize the potential in a piece of land. I'm the best at it in the Kansas City real estate markets.

GRENESHA UPTON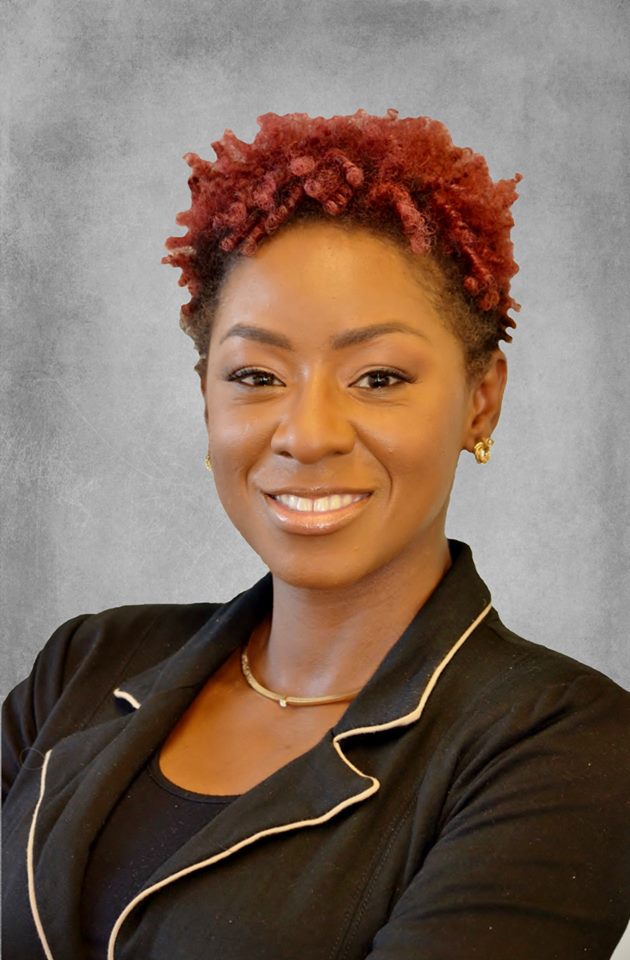 Sales Professional
DRE: SP00231091
Office: 816-728-0966
Cell: 913-972-6945
Email: grenesha@tnickrealestate.com

Grenesha Upton is a Realtor at T Nick Real Estate, a firm that specializes in all aspects of Residential and Commercial Real Estate in Kansas City, KS. Grenesha is a Fort Hood, Texas native and graduate of Baker University, where she received a Master's Degree in Conflict Management & Dispute Resolutions. Grenesha has been a licensed Realtor servicing KS and MO for over 7 years.

Since joining T Nick Real Estate in 2013, Grenesha has prided herself in her passionate and heartfelt drive to serve her clients' needs and best interests. She is dedicated, knowledgeable, and committed to finding the perfect fit, whether first time home of dream homes purchase, for her clientele. Grenesha devotes herself to staying abreast with the current real estate market analysis, growing technology and maintaining exceptional customer service and satisfaction.

JESSICA LINDSAY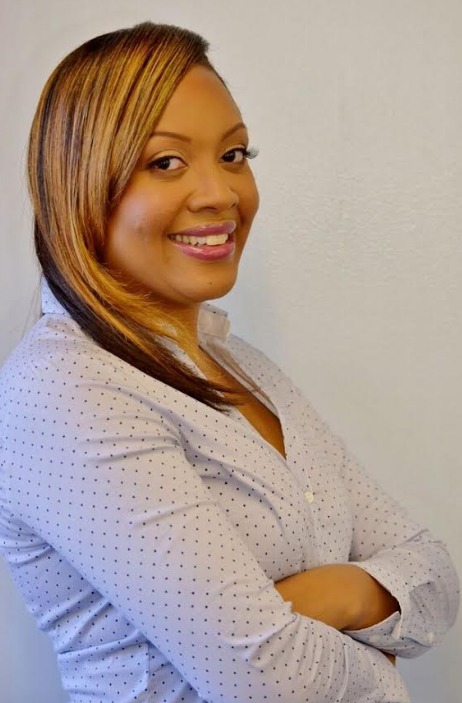 Sales Professional
DRE: SP00236971
Office: 816-728-0966
Cell: 913-553-9038
Email: Jessica@tnickrealestate.com

Jessica Lindsay was born and raised in Kansas City, KS. She attended Washington High School and graduated from KCKCC. She developed an interest in real estate while employed as a leasing agent for five years. Jessica gained a strong knowledge of Real Estate law and Estate Planning through this position. With this background, Jessica pursued and obtained her Sales Real Estate License in 2015.

Jessica serves home buyers and sellers throughout the Kansas City area, specializing in residential sales representing business owners, landlords, and investors. Jessica believes in developing trusting relationships by listening and comprehending each client's unique needs. Jessica is a passionate and market-savvy professional whose clients' satisfaction and best interests are paramount. Her desire to service her clients' particular needs coupled with her market expertise, leasing knowledge and superior negotiating skills set her apart. She takes great pride in providing the highest level of service to help her clients reach the best possible outcome.

Whether buying or selling, Jessica will provide you the special attention one expects of a dedicated, top-producing real estate professional. She is praised most often by clients for her enthusiasm, patient approach and unwavering loyalty.

Jessica and her family reside in Bonner Springs, KS. When not selling real estate, Jessica enjoys Reading, Working out, and spending time with her family.

DONNA WALLACE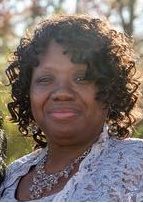 Sales Professional
DRE: SP00237860
Office: 816-728-0966
Cell: 913-710-7247
Email: Donna@tnickrealestate.com

My name is Donna Wallace. I was born and raised in Kansas City, Kansas and have lived here all of my life, but have visited many places. I find that home is where the heart truly is. I know how important finding the right property to purchase will be for you. I am dedicated to finding you your Home Sweet Home.

I am a mother of 7 and a wife for more than 3 decades. I have been a domestic engineer "stay at home mom" for over 20 years, a cake baker and decorator for over 30 years, a restaurant owner for almost 10 years, and now I'm a real estate agent at T Nick Real Estate specializing in Kansas. I have always enjoyed looking at houses and riding around in different areas seeing the many styles of homes Kansas offers. I am looking forward to working with you in finding your cozy palace.

TRACY STEPHENS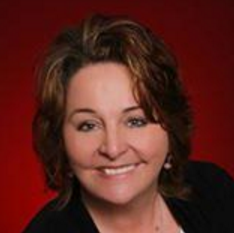 Sales Professional
DRE: SP00237860
Office: 816-728-0966
Cell: 573-836-1610
Email: Tracy@tnickrealestate.com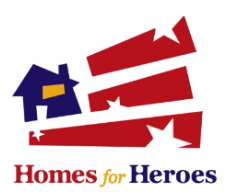 Proud H4H Affiliate!

I grew up in Bonner Springs, and have recently moved back to KS from the Ozarks. I am excited to join Taiasha and her team @ T Nick Real Estate!

I bring with me over 25 years of real world experience helping people from all walks of life and corporate position. I've been in leadership roles in Payroll, Human Resources and Training, but I've always gravitated towards positions where I "helped" people. Let me HELP YOU! Whether selling or buying a home or property, I am here to be YOUR full service agent, with a high level of ethics and professionalism.

Along life's path I have had the opportunity to act as General Contractor on two homes. Those experiences have shaped who I am and have enriched my ability to be your FULL SERVICE REALTOR. I am a go getter and have been described as a "Type A" personality. I am usually first in the water, on a hot summer day, not afraid to roll up my sleeves and do what is needed!

I have always believed that if you want something bad enough you should MAKE IT HAPPEN! My tenacity to see a project through, enthusiasm, and straight forward approach to life, partnered with my passion for helping people, makes me a great Full Service Agent. Let me guide you through the entire buying/selling process.

REALTORS are matchmakers, we pair buyers with sellers. Picking a REALTOR that fits your personality and lifestyle is important. I take a personal interest in my clients and strive to be more that just a name on a sign.




LYNETTE WOODS
Talent Development
DRE: SP00237860
Office: 816-728-0966
Cell: 816-877-7431
Email: Lynette@tnickrealestate.com

Lynette Woods, a native of Kansas City, Ks is a 10 year residential, commercial and investment real estate industry veteran. She has built a solid foundation of clients, over the course of her career, through her Brokerage experience, previous property management experience and current leasing success.

Miss Woods specializes in working with investors, and first time home buyers. Her ability to maintain relationships has landed her various opportunities to partner on different investments of her own. Residential investments, rehabbing, property management, and leasing are also areas of specialty for this powerhouse sales lady.

Lynette believes in a referral based clientele and works hard to foster relationships that promote longevity and commitment.

In addition to being an active volunteer in her community, Lynette actively continues to further her real estate knowledge, so that she may stay aware of, and current on the ever changing market in the real-estate and the mortgage industries.

With her many years of experience in the Missouri market, she has joined forces with T Nick Real Estate, as a Talent Development Manager to gain a greater understanding of the KANSAS market and to offer her assistance in servicing area clients with the biggest purchase of their lives.

ALEXIS GATSON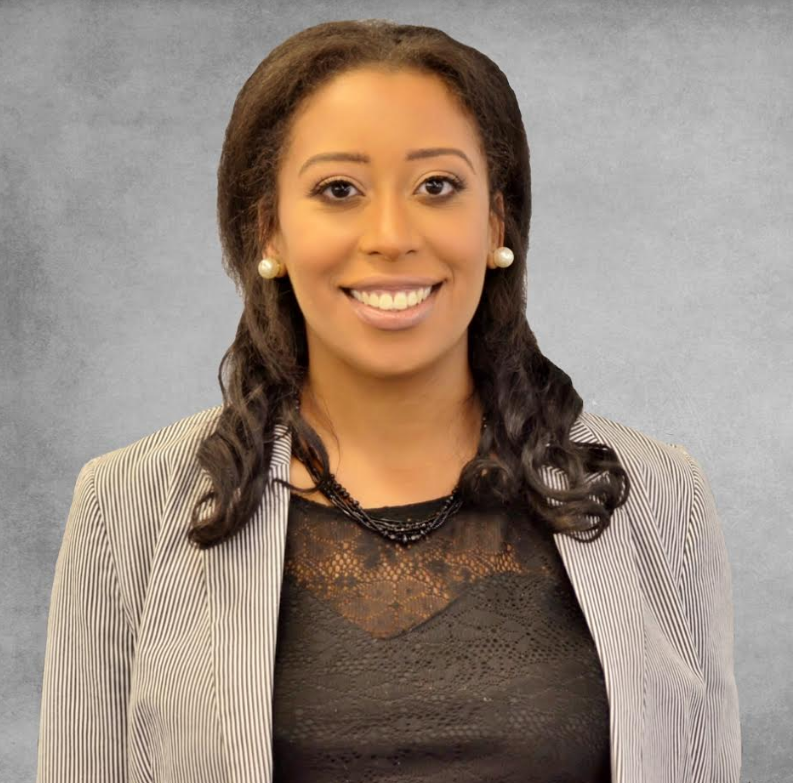 Talent Development
DRE: SP00237860
Office: 816-728-0966
Cell: 913-787-3020
Email: Alexis@tnickrealestate.com

"Dedicated to providing a holistic, innovative and entrepreneurial approach to real estate." With over 10 years of experience in the community development and assessments industry, Alexis seeks to provide a personable experience, individual attention and the highest level of customer satisfaction. I have the knowledge and ability to study current market trends. Alexis loves taking initiative and maintaining relationships with partnering vendors including banks, credit unions and finance companies. Alexis specializes in applying her expertise and market knowledge that exceeds the expectations of her clientele. In addition to being an active volunteer with Habitat for Humanity and Christmas in October. Alexis is an active member of various community development based organizations, Kansas City Kansas Women's Chamber of Commerce and International Political Science Association. In her spare time, Alexis loves to lead a walking club, poetry, and socialize amongst new and familiar faces. Alexis graduated from Emporia State University with a Bachelor's of Political Science and Public Administration degree.

ALLEN BUTLER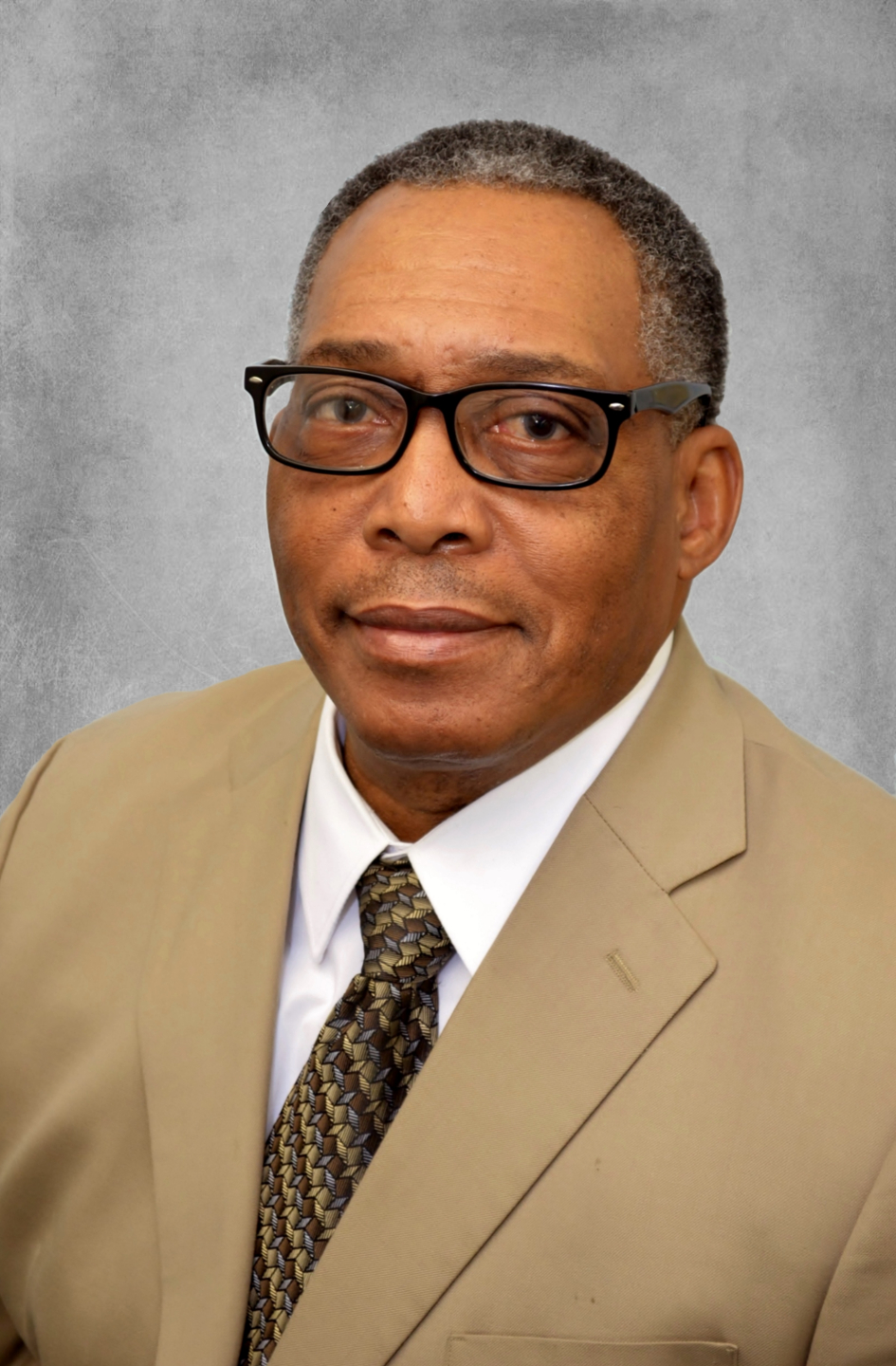 Sales Professional
DRE: 2016008323
Office: 816-728-0966
Cell: 816-896-3916
Email: Allen@tnickrealestate.com

CRISTAL TERRY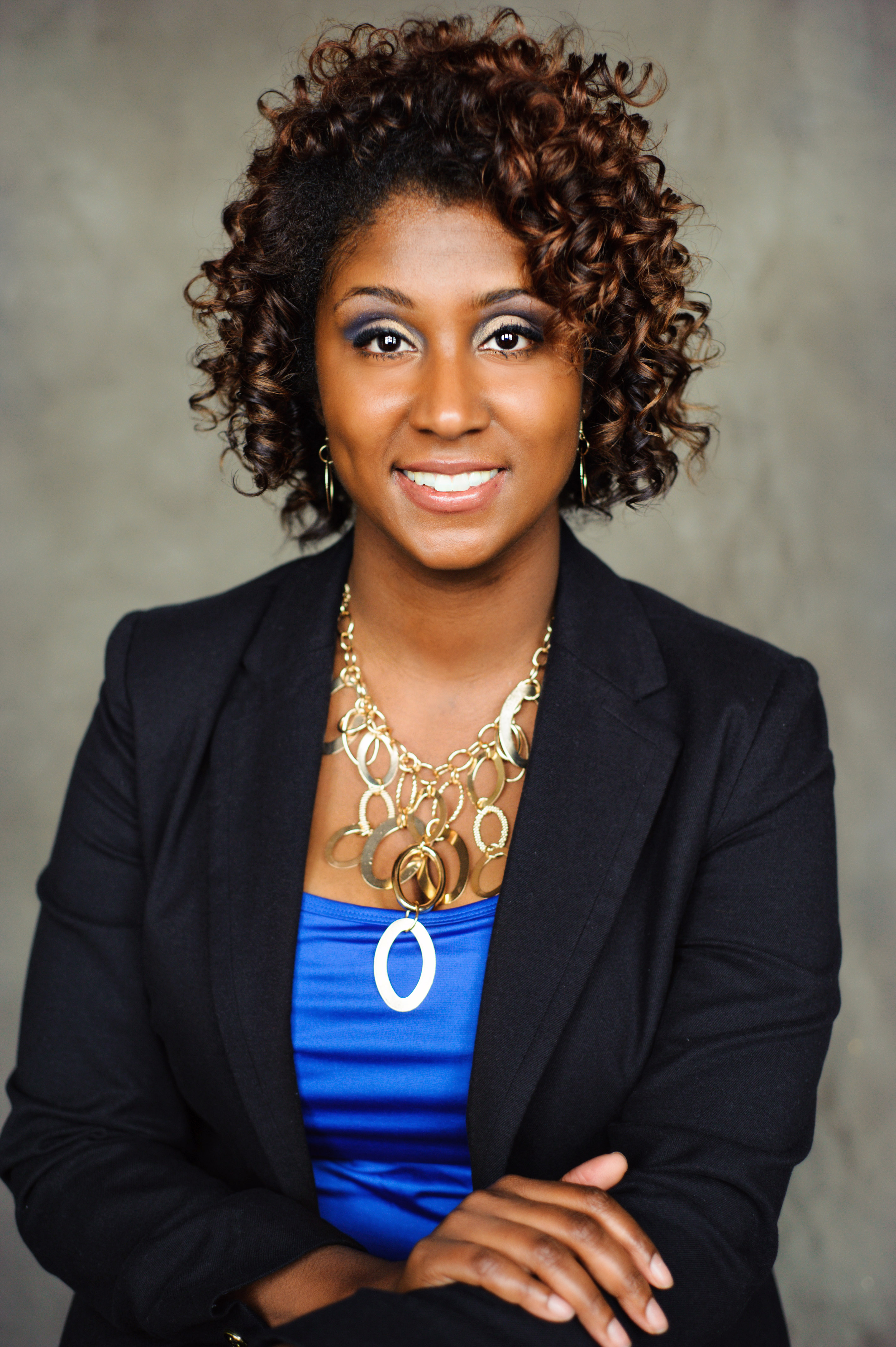 Sales Professional
DRE: 2012008011
Office: 816-728-0966
Cell: 816-916-6420
Email: Cristal@tnickrealestate.com

Hello, my name is Cristal Terry. I am a native of Kansas City, KS. I am also a wife married for 12 plus years and a mother of three beautiful children all under the age of 6. I enjoy traveling and spending time with my family.

I graduated from F.L. Schlagle High School and went on to Wichita State University where I earned my Bachelor of Business Administration degree. I also have MBA in Business Finance from Baker University. After working in Corporate America for 10 years, I needed a change and wanted to help people so I became a licensed real estate agent in 2012. I am licensed in both Kansas and Missouri. I enjoy being a realtor because it gives me the opportunity to help families live the dream of becoming a homeowner.